Posted on 8/5/15 3:32 PM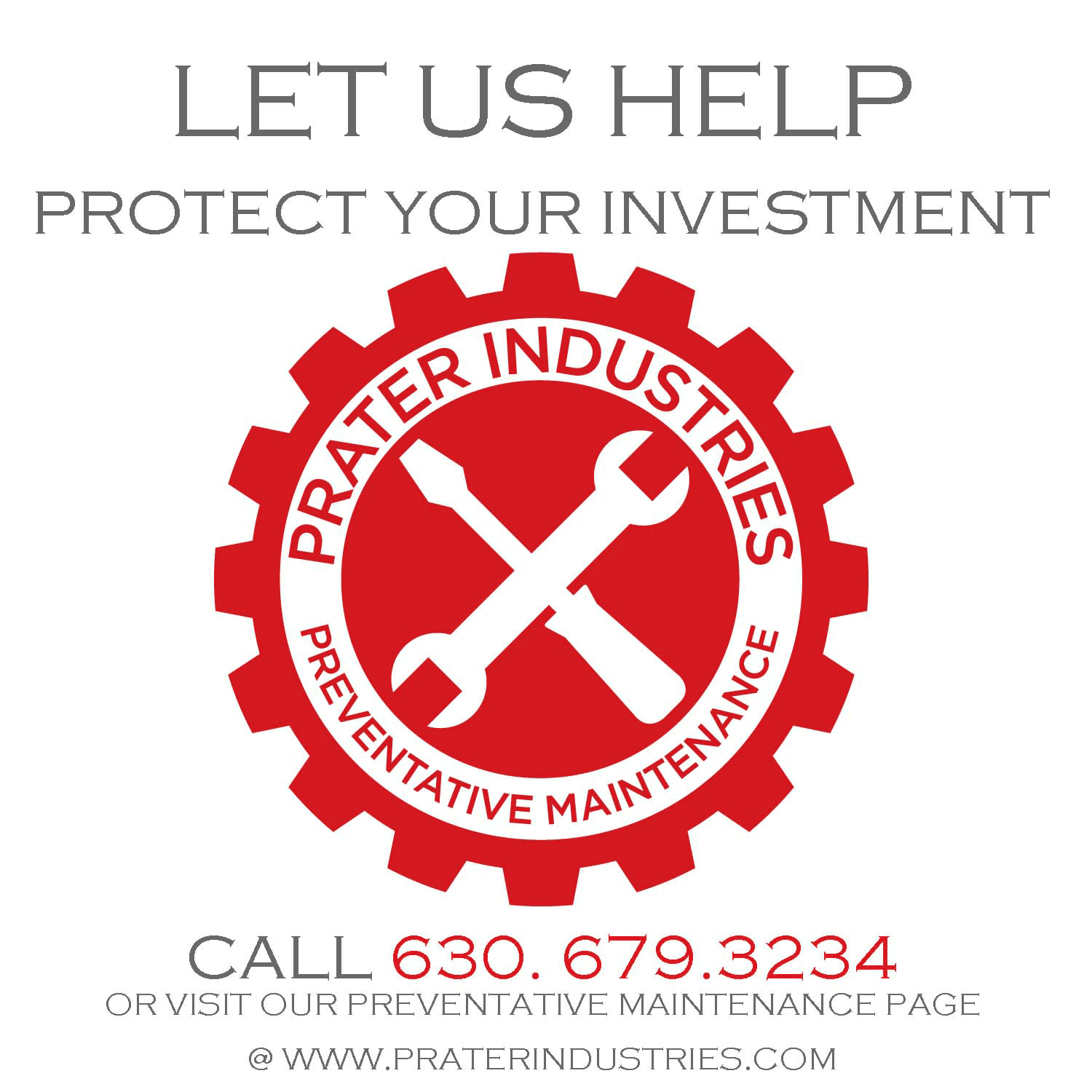 Prater Industries is pleased to announce their new Preventative Maintenance and Service program for equipment customers. During regularly scheduled annual and semi-annual preventative maintenance visits, our factory trained technician will complete a detailed series of tests, inspections and required services. In addition to the above services, Prater offers our preventative maintenance customers a 10% discount on all parts and labor during specified times during the maintenance agreement period.
Ryan Blary, Service Manager for Prater is excited to offer this program to longtime customers. He said of the new program, "We find that customers who schedule regular inspection/maintenance of their equipment, experience less down time, reduce annual parts costs and ultimately optimize their system's performance."
The program is well suited to companies who need a documented, independent evaluation of their equipment on a semi-annual or annual basis to either meet their companies' internal benchmarks or to maintain their quality and safety certification through various 3rd party programs.
For additional information, please visit our website's Preventative Maintenance page or contact Prater customer service by calling 630-679-3234 or emailing Ryan Blary - Prater's Customer Service Manager.