Posted on 11/23/20 5:34 PM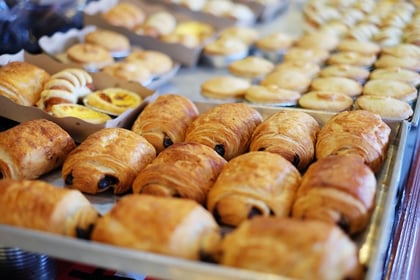 Prater's fine grinders have taken an active role in manufacturing and supplying the baking industry with customized solutions to their sugar grinding applications. Our state-of-the-art centrifugal (rotary) sifters and air classifiers are readily available to help separate and refine dry mixes before using them in the baking process.
We have sought to better and revolutionize the baking industry with highly advanced, reliable processing equipment for dry ingredients, powder, and bulk solids for decades. Prominent names worldwide, such as Pillsbury, Nestle, Keebler, Sara Lee, Pepperidge Farm, and Hershey's, have consistently used Prater industrial baking equipment to assist their operations for many years. With so many industry leaders' backing, Prater is confident that our processing equipment is unparalleled in its low maintenance requirements, quality designs, and large capacities for producing as many baked goods as needed in a batch.
Prater's innovative industrial processing solutions include:
Feeding/Metering/Rotary Airlocks
System Design & Integration
Automation
We offer a wide variety of processing equipment, customizable to your business needs, such as: